Abbsent Solutions is the leading company in business intelligence services.
Our BI services are designed to let our clients know their business and their competitors in a better and meaningful manner. They can make sense of the opportunities that exist and also the challenges that are in their way with the analysis of their structured or unstructured data made available to us.
Fully Optimized BI Services
Our experts make use of analytics to extract useful information from the data provided by our clients.
Data Visualization Services
At Abbsent Solutions, we fully realize the importance of mobile business intelligence applications. With almost every customer accessing the business website of clients using their smartphones or other mobile computing devices, the demand for such apps has increased considerably. We develop the best mobile business intelligence solutions for our clients to get intelligence reports on their smartphones do that they know everything about their business and employees even when they are on the move.
Our BI experts can make sense of the opportunities that exist and also the challenges that are in their way with the analysis of their structured or unstructured data made available to us. Big data analysis carried out by our experts gives our clients insight into their financial, marketing, sales, and CRM data. They can, therefore, make informed and meaningful business decisions to grow and expand their business.
Big Data Analytics
Big data analytics services from Abbsent Solutions helps clients in understanding not just about their customer's bit also their competition. Our data analysis abilities connect the missing dots in this world of social media, forums, and Google reviews and sieve through data to squeeze out useful information for our clients. The analysis of social media data carried out by our experts serves many different purposes.
A better understanding of your own brand
Qualitative Improvement in your interactions with customers
Understanding the perception of your products and services
A better understanding of the marketing efforts of the competition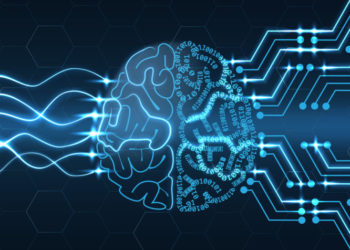 Machine Learning Services
At Abbsent Solutions, we make use of machine intelligence to extract more out of data than is possible through the science of business intelligence. Our machine learning services are cheaper yet more powerful than traditional machine learning services provided by our competitors.
These services are able to recognize a pattern in the data of sales and marketing provided by our clients. These patterns enable clients to take accurate and reliable business decisions that are helpful in increasing their sales.
BI Reporting Dashboards
We are helping its clients by deriving useful information from structured and unstructured data provided by them. We have experienced professionals that know how to make use of reporting tools and creative analytics to come up with meaningful information from the data of any organization. Our experts work in tandem with the clients to help them have a better understanding of their own brand as well as their competitors.
BI dashboard services provided by the consultants at Abbsent Solutions enable our clients to achieve their marketing and sales-related targets. These services include interactive dashboard applications that allow business owners to get meaningful insights about their customers and competitors.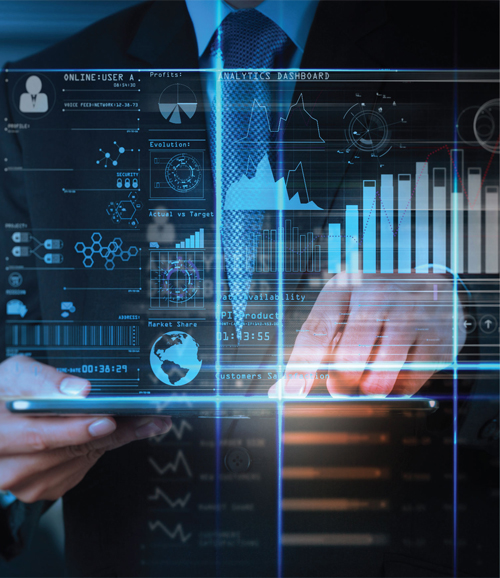 Advance Analytics and Data Science
Advanced Analytics and data science services from AbbsentSolutions are designed to suit the requirements of our clients. They are customized according to the specifications provided by the clients. Big Data analytics tools are utilized to integrate huge volumes of data so as to present the picture of the future for the client. This is a very scientific service and very popular among our clients. Through this service, clients are able to identify the weak links in their management as well as marketing efforts. Once they know the reasons why they are losing ground to their competitors, it becomes easy for them to take corrective actions. In this service, consultants of Abbsent Solutions closely examine the past and present indicators of the client's organization and combine them with the findings of social media sentiment, internet activities of the customers, and the conversion rates of customers to make an intelligent estimate of the future earnings.
It is the endeavor of Abbsent Solutions to make sure that its analytics services for the clients are scientific and transparent. Our experts are not only experienced but also well versed with all the latest technologies and equipment. These include Hadoop, Map-reduce, Mango DB, columnar databases, natural language processing, Impala, Pig, Casandra, Hive, and NoSQL.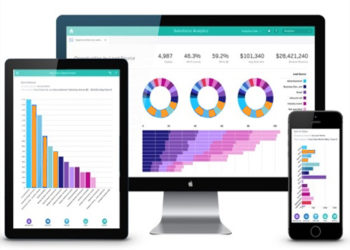 CRM/Salesforce Analytics
CRM/Salesforce analytics services of the company are designed to help clients to design strategies that enable them to achieve their targets. After utilizing these services, clients are able to not just increase their sales but also to improve customer loyalty. The most important benefit of CRM/Salesforce analytics services is a reduction in the operational expenses of the organization. These services highlight the positive features of the product or service and how to use them to add more customers to the fold of the customer base.
If you are experiencing difficulties in making sense of your organization's data, feel free to contact Abbsent Solutions. Our experts will provide cost-effective BU solutions that are totally customized according to your requirements.
Our Experts are always reachable for Productive Business Advice.
We want you to be winners of all eras.